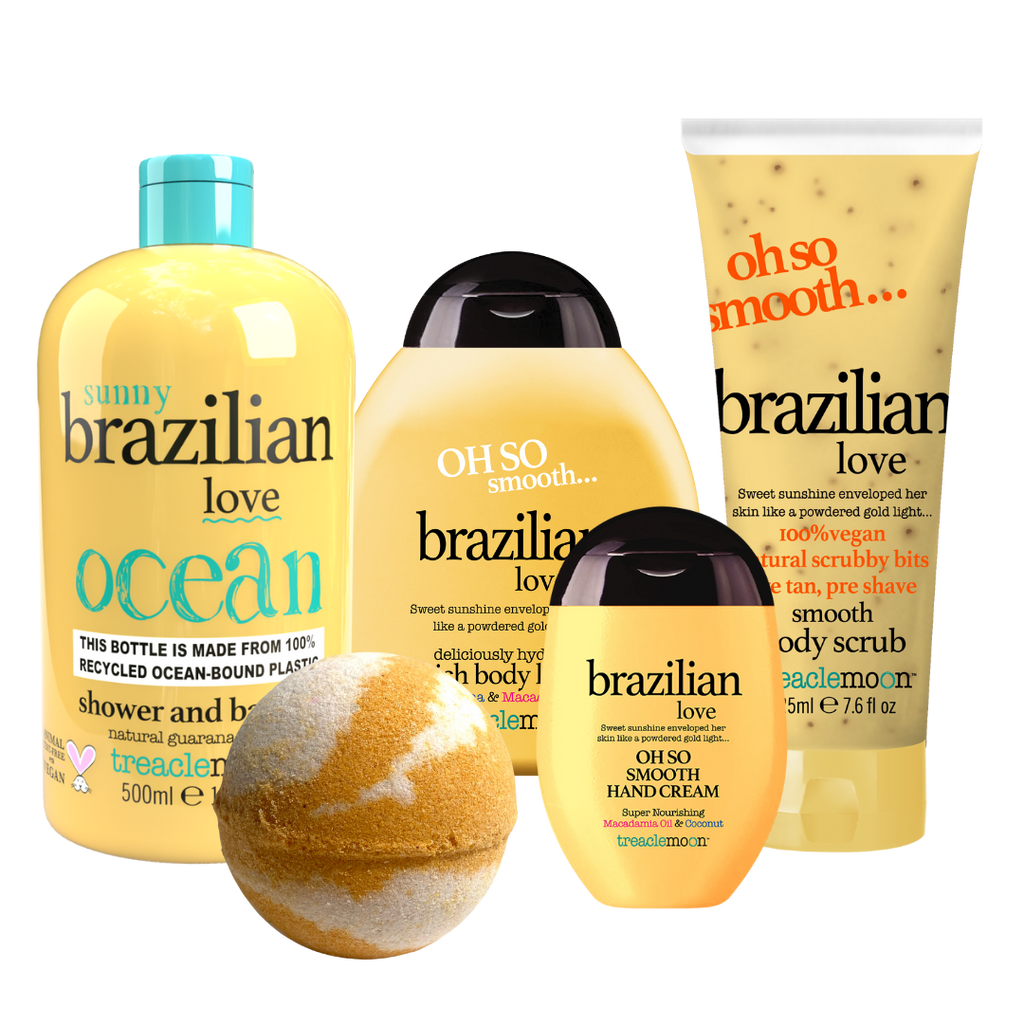 Mmmm
So similar to another popular brand.Smells amazing, cost very reasonable delivery quick.love it.
Cocoon yourself in this smell with your fav PJs on & a glass of wine.
Great dupe!
Great dupe of a more expensive product except smell doesn't last as long and body lotion a little heavy on skin, doesn't absorb well. But great cheaper version will be purchasing again!
Proper dupe
Lovelovelove… smell not as strong as the famous brand but who cares at this price bloody fabulous!
Fab body scrub
Products smell amazing and the body scrub is the best I've used - just the right amount of exfoliation!
Body lotion does take a little longer to rub in but it's effective and that's only a minor issue that wouldn't put me off buying again. All in all a great value set!
Brazilian Love set
I bought this as a gift for my daughter. She loves all of the products, especially the body scrub. It is gentle while exfoliating the skin. The scent is beautiful and lasts well after bathing. The lotion and hand cream are hydrating and soak in quickly without leaving residue. We will be buying from this collection again.