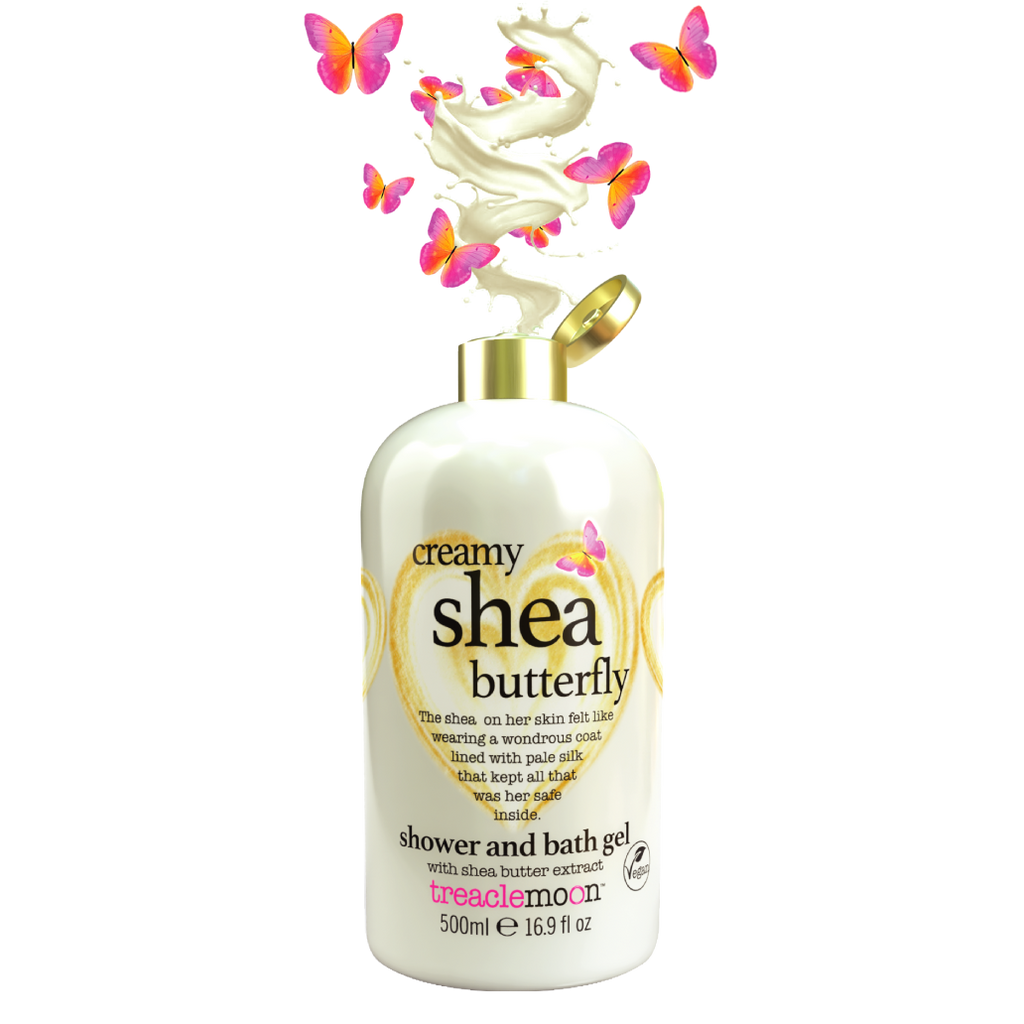 Butterfly shower gel
Lovely smelling will be ordering more
Lovely fragrance
I wasn't sure about getting this as the bottle gave no indication as to the scent. I'm glad I did as it has a nice floral smell. Knocked one star off as it's the only one not to be in a clear bottle which is really useful to see how much you've used.
Luxurious treat
I love everything about this shower gel, the fragrance, the creaminess , it feels like silk on my skin..TreacleMoon is a great find, I will be buying lots more..
Luxury in a bottle
Another ace from the TreacleMoon pack. Refreshing with a lingering scent of natural aromas
Lovely
As usual another lovely shower gel from Treacle moon. I no longer use anyone's elses. Lovely to try all the different flavours as I call them. I've just deducted one star as find it a little difficult to squeeze the bottle which I've not experienced with any other one before and I've tried quite a few. Wouldn't deter me from buying another one though.